Tangledeep: Dawn of Dragons 2 DLC v.1.34e [MULTi] [Unity3D] [GOG] [Linux Native]
Seeders : 2
Leechers : 0
Description
Tangledeep: Dawn of Dragons
2 DLC v.1.34e [MULTi] [Unity3D] [GOG] [Linux Native]


System requirements :
OS: Ubuntu 16.04, 18.04 or later
Processor: SSE2 instruction set support
Memory: 2 GB RAM
Graphics: Graphics supporting DX9 or DX11 with 9.3 capabilities
Storage: 1 GB available space
Other: Requires a 64-bit processor and operating system

Description :
Tangledeep combines the 16-bit graphics and polish of classic SNES-era RPGs with elements from roguelikes and dungeon crawlers to create a magical experience for players of all skill levels. Trapped in underground villages with no memory of the world at the surface, you must survive an ever-changing labyrinth to discover what lies above. Experience rich, tactical, turn-based gameplay as you explore a sprawling dungeon that's different each time you play. Tangledeep features a customizable job system and hundreds of collectible items that allow you to approach each playthrough in a totally new way!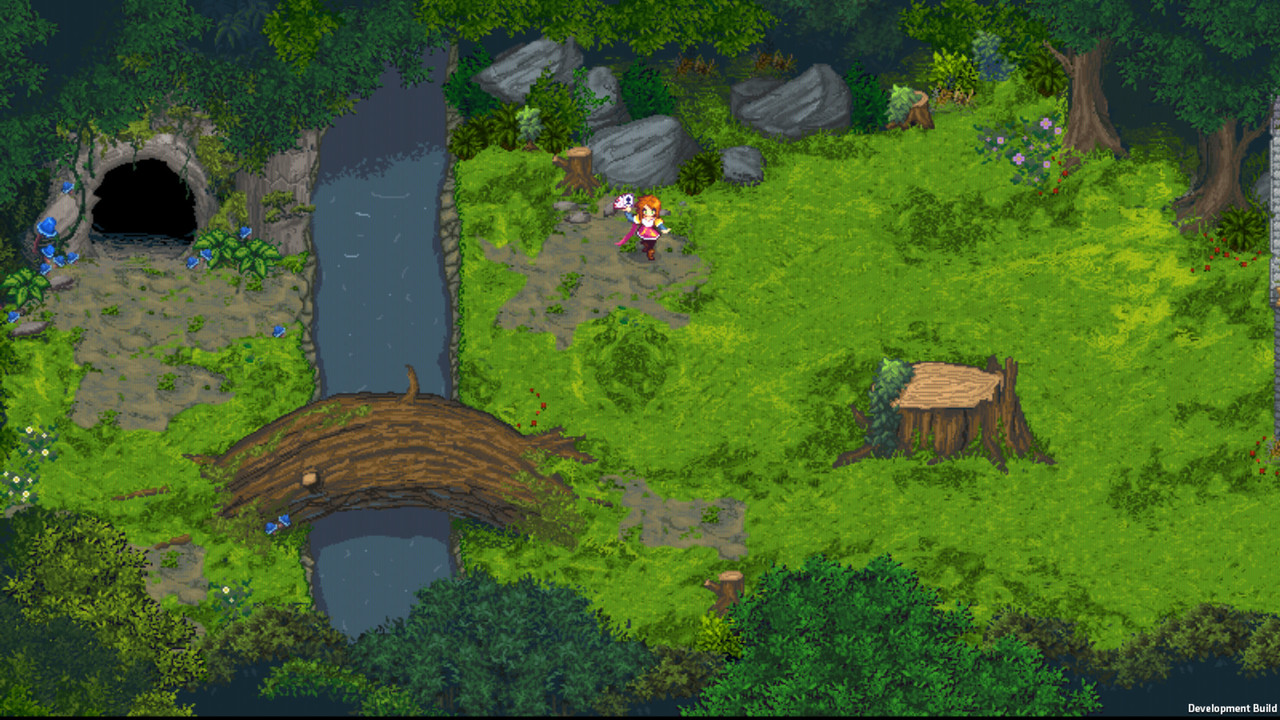 Join our Element/Matrix Community for technical support and talking about games. Non-proprietary, Federated, Decentralized and End to End encrypted.

https://app.element.io/#/room/!OkKnzquFmMGXhFaNoE:matrix.org?via=matrix.org&via=matrix.heghe.info
Trackers List
Tracker Name
udp://tracker.opentrackr.org:1337/announce
udp://tracker.leechers-paradise.org:6969/announce
udp://p4p.arenabg.com:1337/announce
udp://9.rarbg.to:2710/announce
udp://9.rarbg.me:2710/announce
udp://exodus.desync.com:6969/announce
udp://open.stealth.si:80/announce
http://tracker.zamunda.net/announce.php?passkey=d215142725e9d032b80640aa2faabe80
udp://tracker.cyberia.is:6969/announce
udp://retracker.lanta-net.ru:2710/announce
udp://tracker.torrent.eu.org:451/announce
udp://tracker.tiny-vps.com:6969/announce
udp://ipv4.tracker.harry.lu:80/announce
udp://explodie.org:6969/announce
http://h4.trakx.nibba.trade:80/announce
Torrent File Content
Tangledeep
OST
FLAC
01 - Theme of Tangledeep.flac (14.1 MB)
02 - Riverstone Reprieve (Town Theme).flac (15.7 MB)
03 - Pastoral Excursion (Tutorial Area).flac (20.3 MB)
04 - Mirai the Heroine (Dungeon Theme 1).flac (32.5 MB)
05 - Down by the Corral (Town Theme 2).flac (14.3 MB)
06 - Earthen Labyrinth (Dungeon Theme 2).flac (32.8 MB)
07 - What's In That Barrel (Fun Merchant).flac (11.4 MB)
08 - Foreboding (Villain Theme 1).flac (9.2 MB)
09 - Bandit Boss Battle (Boss Theme 1).flac (19.2 MB)
10 - Victory.flac (6.9 MB)
11 - Land of Blooming Mushrooms (Fungal Caverns).flac (26.6 MB)
12 - Mysteries of Time (Dungeon Theme 3).flac (28.4 MB)
13 - Exploring the Shifting Stones (Dungeon Theme 4).flac (24.7 MB)
14 - Child of the Forest (Shara's Theme).flac (21.6 MB)
15 - The Great Sand Villa (Desert Theme).flac (16.6 MB)
16 - Step Right Up! (Casino).flac (23.3 MB)
17 - Eternal Verdant Waltz (Dungeon Theme 5).flac (26.1 MB)
18 - Unyielding Ambition (Villain Theme 2).flac (14.3 MB)
19 - Clash With a Mighty Foe (Boss Theme 2).flac (13.3 MB)
20 - Lost Relics of the Ancients (Dungeon Theme 6).flac (26.7 MB)
21 - The Final Battle.flac (17.1 MB)
22 - Ending Credits.flac (16.0 MB)
23 - Defeat (Game Over).flac (5.5 MB)
24 - Time to Rest.flac (753.8 KB)
25 - Commander of Monsters (Training Theme).flac (9.9 MB)
26 - Reunion of Hope.flac (9.9 MB)
27 - Land of Blooming Mushrooms (Original Version).flac (18.8 MB)
28 - Child of the Forest (Original Version).flac (13.3 MB)
29 - Tangledeep Launch Trailer.flac (7.5 MB)
30 - Tangledeep Early Access Trailer.flac (6.5 MB)
31 - Two Avatars (Final Areas).flac (29.5 MB)
32 - The Path to Mastery (Job Trials).flac (20.8 MB)
MP3
01 - Theme of Tangledeep.mp3 (3.7 MB)
02 - Riverstone Reprieve (Town Theme).mp3 (5.1 MB)
03 - Pastoral Excursion (Tutorial Area).mp3 (5.8 MB)
04 - Mirai the Heroine (Dungeon Theme 1).mp3 (8.2 MB)
05 - Down by the Corral (Town Theme 2).mp3 (3.8 MB)
06 - Earthen Labyrinth (Dungeon Theme 2).mp3 (8.4 MB)
07 - What's In That Barrel (Fun Merchant).mp3 (3.4 MB)
08 - Foreboding (Villain Theme 1).mp3 (2.6 MB)
09 - Bandit Boss Battle (Boss Theme 1).mp3 (4.3 MB)
10 - Victory.mp3 (2.4 MB)
11 - Land of Blooming Mushrooms (Fungal Caverns).mp3 (8.9 MB)
12 - Mysteries of Time (Dungeon Theme 3).mp3 (8.2 MB)
13 - Exploring the Shifting Stones (Dungeon Theme 4).mp3 (7.1 MB)
14 - Child of the Forest (Shara's Theme).mp3 (6.5 MB)
15 - The Great Sand Villa (Desert Theme).mp3 (5.0 MB)
16 - Step Right Up! (Casino).mp3 (5.9 MB)
17 - Eternal Verdant Waltz (Dungeon Theme 5).mp3 (7.5 MB)
18 - Unyielding Ambition (Villain Theme 2).mp3 (3.6 MB)
19 - Clash With a Mighty Foe (Boss Theme 2).mp3 (3.6 MB)
20 - Lost Relics of the Ancients (Dungeon Theme 6).mp3 (8.0 MB)
21 - The Final Battle.mp3 (4.4 MB)
22 - Ending Credits.mp3 (4.2 MB)
23 - Defeat (Game Over).mp3 (2.0 MB)
24 - Time to Rest.mp3 (481.6 KB)
25 - Commander of Monsters (Training Theme).mp3 (2.8 MB)
26 - Reunion of Hope.mp3 (3.5 MB)
27 - Land of Blooming Mushrooms (Original Version).mp3 (4.8 MB)
28 - Child of the Forest (Original Version).mp3 (3.8 MB)
29 - Tangledeep Launch Trailer.mp3 (2.0 MB)
30 - Tangledeep Early Access Trailer.mp3 (1.8 MB)
31 - Two Avatars (Final Areas).mp3 (8.3 MB)
32 - The Path to Mastery (Job Trials).mp3 (5.1 MB)
tangledeep_1_34e_40142.sh (309.7 MB)
tangledeep_dawn_of_dragons_1_34e_40142.sh (1.2 MB)
tangledeep_legend_of_shara_1_34e_40142.sh (1.2 MB)