[REQ] Howard Jones - One To One (Expanded & Remastered) (2020) [FLAC] [DJ]
Seeders : 15
Leechers : 8
Description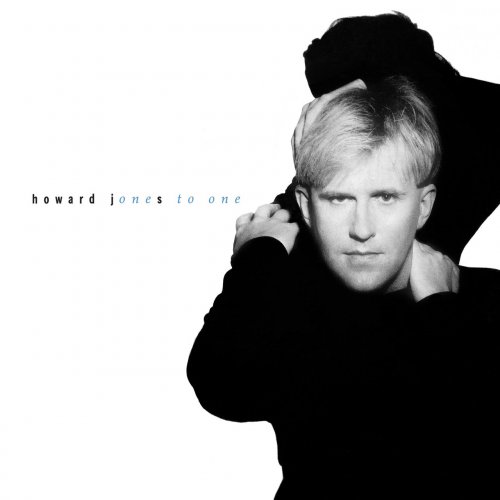 Artist: Howard Jones
Title: One To One (Expanded & Remastered)
Year Of Release: 2020
Label: Cherry Red Records
Genre: Pop, New Wave
Quality: FLAC (tracks)
Total Time: 03:35:54
Total Size: 1.42 GB

Cherry Red Records is both delighted and proud to announce the newly remastered and expanded release of Howard Jones third long player album "One To One". Released in October 1986, "One To One" was produced by the legendary producer Arif Mardin and saw a change in Howard's writing and musical style. The album reached No. 10 in the UK Album Charts selling over 100,000 copies and achieving Gold status. It contained three tracks that were released as singles in the UK: 'All I Want' peaked at No. 35, 'You Know I Love You... Don't You?' at No. 43 and 'Little Bit Of Snow' at No. 70. It also contained the single mix of 'No One Is To Blame' (a song featured on his previous album "Dream Into Action") with Phil Collins on drums and backing vocals. As well as achieving great success in the UK, "One To One" and the various singles taken from it also enjoyed tremendous success internationally in such countries as USA, Canada, Australia and throughout most of Europe. "One To One" reached No. 10 in the UK and also made the album charts in USA, Australia, Holland, Canada and Sweden.



1. You Know I Love You... Don't You? [2020 Remaster] (4:06)
2. The Balance Of Love (Give And Take) [2020 Remaster] (4:31)
3. All I Want [2020 Remaster] (4:37)
4. Where Are We Going? [2020 Remaster] (5:01)
5. Don't Want to Fight Anymore [2020 Remaster] (4:36)
6. Step Into These Shoes [2020 Remaster] (4:19)
7. Will You Still Be There? [2020 Remaster] (4:43)
8. Good Luck, Bad Luck [2020 Remaster] (4:13)
9. Give Me Strength [2020 Remaster] (5:01)
10. Little Bit Of Snow [2020 Remaster] (4:28)
11. No One Is To Blame [Single Mix, 2020 Remaster] (4:17)
12. Roll Right Up [2020 Remaster] (4:48)
13. Dig This Well Deep [2020 Remaster] (4:33)
14. Let It Flow [2020 Remaster] (3:47)
15. Will You Still Be There? [New Version, 2020 Remaster] (4:47)
16. Don't Want To Fight Anymore [12" Mix] (5:05)
17. All I Want [Extended Version, 2020 Remaster] (6:25)
18. You Know I Love You... Don't You? [Dance In The Fields Mix, 2020 Remaster] (7:23)
19. Hunger For The Flesh [Orchestral Version, 2020 Remaster] (5:04)
20. Hide And Seek [Orchestral Version, 2020 Remaster] (7:09)
21. Assault And Battery [Live At The Tower Theatre, Philadelphia] (5:48)
22. Conditioning [Live At The Tower Theatre, Philadelphia, 2020 Remaster] (5:17)
23. You Know I Love You... Don't You? [Live At The NEC, Birmingham] (3:10)
24. All I Want [Edit Of LP Version] (4:09)
25. Little Bit Of Snow [Piano And Vocal Version] (4:27)
26. Will You Still Be There? [Alternative Short Version] (5:04)
27. The Balance Of Love (Give And Take) [Ruff Mix] (4:18)
28. Don't Want To Fight Anymore [Early Mix] (5:06)
29. Good Luck, Bad Luck [Early Version] (4:30)
30. You Know I Love You... Don't You? [Instrumental, 2020 Remaster] (5:58)
31. You Know I Love You... Don't You? [Instrumental Demo] (4:38)
32. The Balance Of Love (Give And Take) [Instrumental] (4:29)
33. All I Want [Demo] (4:50)
34. Where Are We Going? [Early Instrumental Version] (6:37)
35. Don't Want To Fight Anymore [Ruff Mix] (4:58)
36. Step Into These Shoes [Early Version] (4:35)
37. Will You Still Be There? [Alternative Long Version] (6:41)
38. Good Luck, Bad Luck [Demo] (4:22)
39. Give Me Strength [Early Vocal Version] (5:06)
40. Roll Right Up [Early Version] (4:54)
41. Will You Still Be There? [Instrumental] (4:55)
42. All I Want [Instrumental Version] (4:33)
43. Step Into These Shoes [Instrumental] (4:35)
44. Good Luck, Bad Luck [Instrumental Demo] (4:19)


Trackers List
Tracker Name
udp://tracker.leechers-paradise.org:6969/announce
udp://tracker.coppersurfer.tk:6969/announce
udp://eddie4.nl:6969/announce
http://91.217.91.21:3218/announce
udp://p4p.arenabg.com:1337/announce
udp://tracker.ds.is:6969/announce
udp://open.demonii.si:1337/announce
udp://exodus.desync.com:6969/announce
udp://denis.stalker.upeer.me:6969/announce
udp://retracker.akado-ural.ru:80/announce
udp://tracker-udp.gbitt.info:80/announce
https://tracker.opentracker.se:443/announce
Torrent File Content
Howard Jones - One To One (Expanded & Remastered) (2020) [FLAC]
01. Howard Jones - You Know I Love You... Don't You- [2020 Remaster].flac (29.4 MB)
02. Howard Jones - The Balance Of Love (Give And Take) [2020 Remaster].flac (30.4 MB)
03. Howard Jones - All I Want [2020 Remaster].flac (32.2 MB)
04. Howard Jones - Where Are We Going- [2020 Remaster].flac (31.3 MB)
05. Howard Jones - Don't Want to Fight Anymore [2020 Remaster].flac (32.6 MB)
06. Howard Jones - Step Into These Shoes [2020 Remaster].flac (30.9 MB)
07. Howard Jones - Will You Still Be There- [2020 Remaster].flac (30.5 MB)
08. Howard Jones - Good Luck, Bad Luck [2020 Remaster].flac (30.5 MB)
09. Howard Jones - Give Me Strength [2020 Remaster].flac (33.9 MB)
10. Howard Jones - Little Bit Of Snow [2020 Remaster].flac (23.5 MB)
11. Howard Jones - No One Is To Blame [Single Mix, 2020 Remaster].flac (26.6 MB)
12. Howard Jones - Roll Right Up [2020 Remaster].flac (35.8 MB)
13. Howard Jones - Dig This Well Deep [2020 Remaster].flac (29.7 MB)
14. Howard Jones - Let It Flow [2020 Remaster].flac (24.9 MB)
15. Howard Jones - Will You Still Be There- [New Version, 2020 Remaster].flac (27.3 MB)
16. Howard Jones - Don't Want To Fight Anymore [12- Mix].flac (36.1 MB)
17. Howard Jones - All I Want [Extended Version, 2020 Remaster].flac (47.8 MB)
18. Howard Jones - You Know I Love You... Don't You- [Dance In The Fields Mix, 2020 Remaster].flac (56.4 MB)
19. Howard Jones - Hunger For The Flesh [Orchestral Version, 2020 Remaster].flac (29.5 MB)
20. Howard Jones - Hide And Seek [Orchestral Version, 2020 Remaster].flac (41.1 MB)
21. Howard Jones - Assault And Battery [Live At The Tower Theatre, Philadelphia].flac (39.6 MB)
22. Howard Jones - Conditioning [Live At The Tower Theatre, Philadelphia, 2020 Remaster].flac (39.2 MB)
23. Howard Jones - You Know I Love You... Don't You- [Live At The NEC, Birmingham].flac (22.2 MB)
24. Howard Jones - All I Want [Edit Of LP Version].flac (29.6 MB)
25. Howard Jones - Little Bit Of Snow [Piano And Vocal Version].flac (24.1 MB)
26. Howard Jones - Will You Still Be There- [Alternative Short Version].flac (33.6 MB)
27. Howard Jones - The Balance Of Love (Give And Take) [Ruff Mix].flac (29.2 MB)
28. Howard Jones - Don't Want To Fight Anymore [Early Mix].flac (35.8 MB)
29. Howard Jones - Good Luck, Bad Luck [Early Version].flac (31.8 MB)
30. Howard Jones - You Know I Love You... Don't You- [Instrumental, 2020 Remaster].flac (47.0 MB)
31. Howard Jones - You Know I Love You... Don't You- [Instrumental Demo].flac (32.4 MB)
32. Howard Jones - The Balance Of Love (Give And Take) [Instrumental].flac (29.4 MB)
33. Howard Jones - All I Want [Demo].flac (33.6 MB)
34. Howard Jones - Where Are We Going- [Early Instrumental Version].flac (38.4 MB)
35. Howard Jones - Don't Want To Fight Anymore [Ruff Mix].flac (34.0 MB)
36. Howard Jones - Step Into These Shoes [Early Version].flac (32.2 MB)
37. Howard Jones - Will You Still Be There- [Alternative Long Version].flac (45.6 MB)
38. Howard Jones - Good Luck, Bad Luck [Demo].flac (31.3 MB)
39. Howard Jones - Give Me Strength [Early Vocal Version].flac (34.2 MB)
40. Howard Jones - Roll Right Up [Early Version].flac (34.6 MB)
41. Howard Jones - Will You Still Be There- [Instrumental].flac (30.0 MB)
42. Howard Jones - All I Want [Instrumental Version].flac (32.1 MB)
43. Howard Jones - Step Into These Shoes [Instrumental].flac (31.4 MB)
44. Howard Jones - Good Luck, Bad Luck [Instrumental Demo].flac (29.2 MB)
Torrent_downloaded_from_Demonoid.is_.txt (0.1 KB)
cover.jpg (79.8 KB)