Cuphead v1.2.4 [Linux Native]
Seeders : 2
Leechers : 0
Description
Seeding status: Active


Cuphead is literally a "classic" platformer, because everything in it is designed in the spirit of the 1930s, because cartoons of those years became a source of inspiration for developers. When creating the game, authentic techniques such as celluloid animation and watercolor backgrounds were used, and jazz compositions were specially recorded as sound effects. Choose one of the two heroes (in single player or joint mode) and go on a journey through amazing worlds, defeating everyone in their path. Get new weapons, learn deadly fighting techniques, solve intricate puzzles, and let the enemies tremble at the sound of your name.


Release year : 2017
Genre : Adventure, Platformer
Developer and Publisher : StudioMDHR Entertainment Inc.
Used libraries : Unity3D * (5.4.5f1, * unofficial assembly for Linux)
Multiplayer : shared
Architecture : amd64
Version : 1.2.4
License : proprietary
Interface language : multilingual
Crack: not required
System requirements :
Processor: 2.6 GHz
RAM: 2 GB
Video: Intel HD Graphics 4600, OpenGL 3.2, 512 MB
Installation place: 4 GB

Installation procedure :
Make the install.sh file executable and run it.
Details in info.txt.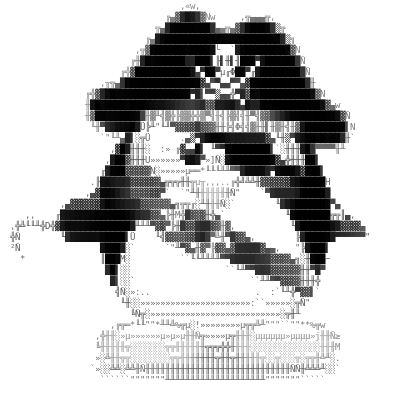 Trackers List
Tracker Name
http://retracker.local/announce
http://bt4.t-ru.org/ann
udp://tracker.opentrackr.org:1337/announce
udp://tracker.leechers-paradise.org:6969/announce
udp://p4p.arenabg.com:1337/announce
udp://9.rarbg.to:2710/announce
udp://9.rarbg.me:2710/announce
udp://exodus.desync.com:6969/announce
udp://open.stealth.si:80/announce
http://tracker.zamunda.net/announce.php?passkey=d215142725e9d032b80640aa2faabe80
udp://tracker.cyberia.is:6969/announce
udp://retracker.lanta-net.ru:2710/announce
udp://tracker.torrent.eu.org:451/announce
udp://tracker.tiny-vps.com:6969/announce
udp://ipv4.tracker.harry.lu:80/announce
udp://explodie.org:6969/announce
http://h4.trakx.nibba.trade:80/announce
Torrent File Content
Cuphead (1.2.4)
info.txt (1.3 KB)
install.sh (589.8 KB)

OST

FLAC

1 Don't Deal With The Devil.flac (3.8 MB)
10 Threatenin' Zeppelin.flac (23.1 MB)
11 Treetop Trouble.flac (16.6 MB)
12 Ruse Of An Ooze.flac (28.0 MB)
13 Floral Fury.flac (25.8 MB)
14 Inkwell Isle One Piano.flac (14.7 MB)
15 Clip Joint Calamity.flac (26.5 MB)
16 Forest Follies.flac (15.4 MB)
17 Inkwell Isle Two.flac (16.8 MB)
18 Sugerland Shimmy.flac (25.0 MB)
19 Aviary Action.flac (27.3 MB)
2 Don't Deal With The Devil Instrumental.flac (4.2 MB)
20 Inkwell Isle Two Piano.flac (13.4 MB)
21 Carnival Kerfuffle.flac (26.2 MB)
22 Fiery Frolic.flac (24.7 MB)
23 Funfair Fever.flac (13.7 MB)
24 The Mausoleum.flac (8.9 MB)
25 Legendary Ghost.flac (9.5 MB)
26 Pyramid Peril.flac (34.1 MB)
27 Victory Tune.flac (11.1 MB)
28 Hurry Up.flac (3.9 MB)
29 A Quick Break.flac (6.1 MB)
3 Introduction.flac (24.1 MB)
30 Coin-Op Bop.flac (33.8 MB)
31 High Score.flac (6.6 MB)
32 Funhouse Frazzle.flac (18.9 MB)
33 Inkwell Isle Three.flac (19.0 MB)
34 Honeycomb Herald.flac (29.1 MB)
35 Porkrind's Shop.flac (13.5 MB)
36 Shootin n' Lootin.flac (25.2 MB)
37 Dramatic Fanatic.flac (33.8 MB)
38 Perilous Piers.flac (13.1 MB)
39 Murine Corps.flac (26.8 MB)
4 Tutorial.flac (7.3 MB)
40 Junkyard Jive.flac (28.8 MB)
41 Rugged Ridge.flac (19.0 MB)
42 High Sea Hi-Jinx.flac (23.1 MB)
43 Railroad Wrath.flac (27.9 MB)
44 Inkwell Isle Three Piano.flac (14.1 MB)
45 The Airship.flac (33.4 MB)
46 All Bets Are Off.flac (9.8 MB)
47 Inkwell Hell.flac (13.7 MB)
48 The King's Court.flac (25.5 MB)
49 Inkwell Hell Piano.flac (9.2 MB)
5 Elder Kettle.flac (25.1 MB)
50 Chief Evil Officer.flac (3.7 MB)
51 Admission To Perdition.flac (26.0 MB)
52 Ominous Interlude.flac (975.3 KB)
53 One Hell Of A Time.flac (19.9 MB)
54 The End.flac (6.5 MB)
55 Winner Takes All.flac (13.3 MB)
56 Closing Credits.flac (36.6 MB)
6 Inkwell Isle One.flac (19.0 MB)
7 Botanic Panic.flac (25.5 MB)
8 Die House.flac (9.7 MB)
9 Elder Kettle Piano.flac (21.8 MB)

MP3

01 Don't Deal With The Devil.mp3 (1.9 MB)
02 Don't Deal With The Devil (Instrumental).mp3 (2.7 MB)
03 Introduction.mp3 (8.3 MB)
04 Tutorial.mp3 (4.1 MB)
05 Elder Kettle.mp3 (12.3 MB)
06 Inkwell Isle One.mp3 (7.7 MB)
07 Botanic Panic.mp3 (9.5 MB)
08 Die House.mp3 (3.9 MB)
09 Elder Kettle (Piano).mp3 (12.1 MB)
10 Threatenin' Zeppelin.mp3 (8.2 MB)
11 Treetop Trouble.mp3 (6.9 MB)
12 Ruse Of An Ooze.mp3 (10.4 MB)
13 Floral Fury.mp3 (8.9 MB)
14 Inkwell Isle One (Piano).mp3 (7.4 MB)
15 Clip Joint Calamity.mp3 (9.2 MB)
16 Forest Follies.mp3 (6.6 MB)
17 Inkwell Isle Two.mp3 (6.7 MB)
18 Sugerland Shimmy.mp3 (8.7 MB)
19 Aviary Action.mp3 (9.6 MB)
20 Inkwell Isle Two (Piano).mp3 (6.7 MB)
21 Carnival Kerfuffle.mp3 (9.5 MB)
22 Fiery Frolic.mp3 (8.6 MB)
23 Funfair Fever.mp3 (5.6 MB)
24 The Mausoleum.mp3 (3.5 MB)
25 Legendary Ghost.mp3 (4.3 MB)
26 Pyramid Peril.mp3 (13.2 MB)
27 Victory Tune.mp3 (4.1 MB)
28 Hurry Up.mp3 (1.6 MB)
29 A Quick Break.mp3 (3.0 MB)
30 Coin-Op Bop.mp3 (11.5 MB)
31 High Score.mp3 (2.8 MB)
32 Funhouse Frazzle.mp3 (7.5 MB)
33 Inkwell Isle Three.mp3 (6.9 MB)
34 Honeycomb Herald.mp3 (10.9 MB)
35 Porkrind's Shop.mp3 (5.5 MB)
36 Shootin n' Lootin.mp3 (8.9 MB)
37 Dramatic Fanatic.mp3 (11.6 MB)
38 Perilous Piers.mp3 (5.2 MB)
39 Murine Corps.mp3 (9.8 MB)
40 Junkyard Jive.mp3 (10.4 MB)
41 Rugged Ridge.mp3 (7.9 MB)
42 High Sea Hi-Jinx.mp3 (8.0 MB)
43 Railroad Wrath.mp3 (10.0 MB)
44 Inkwell Isle Three (Piano).mp3 (8.0 MB)
45 The Airship.mp3 (12.0 MB)
46 All Bets Are Off.mp3 (4.0 MB)
47 Inkwell Hell.mp3 (6.6 MB)
48 The King's Court.mp3 (9.1 MB)
49 Inkwell Hell (Piano).mp3 (6.5 MB)
50 Chief Evil Officer.mp3 (1.9 MB)
51 Admission To Perdition.mp3 (8.9 MB)
52 Ominous Interlude.mp3 (688.9 KB)
53 One Hell Of A Time.mp3 (7.2 MB)
54 The End.mp3 (3.4 MB)
55 Winner Takes All.mp3 (5.4 MB)
56 Closing Credits.mp3 (16.7 MB)

pack.arc (2.9 GB)